The McLaren P1 is the long awaited successor to the mighty McLaren F1 of 1994, and as such represents the pinnacle of achievement, both now and in the foreseeable future as far McLaren Automotive's expanding range of road cars is concerned. For the time being it is, says McLaren, if not the fastest car in the world - that title almost certainly belongs to Ferrari's even more potent, slightly lighter LaFerrari - then the most exciting hypercar to drive the world has ever seen.

Autocar, the world's leading motoring magazine and website, delivers industry-leading news, the most in-depth car reviews and opinion from our team of experts. Our presenters include some of the world's top motoring journalists who have unrivalled access to the world's fastest, rarest, most exotic and most exciting cars on some of the world's best roads and race tracks.
Powered by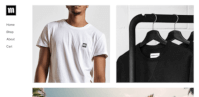 Create your own unique website with customizable templates.